AINET Co., Ltd. was established in 1990 as a joint venture co-invested by several paper companies in Ehime prefecture,to provide transportation services for our group companies.
Currently, the business partners outside of our group also increase.Besides offering transportation services, we are also providing a variety of other services.It is almost a quarter of century since our establishment.
We would like to thank all of our customers for helping us reach this increadible milestone.In anticipation of the next quarter century, we seek to provide new values and services,and meet even more customers expectations.
COMPANY PROFILE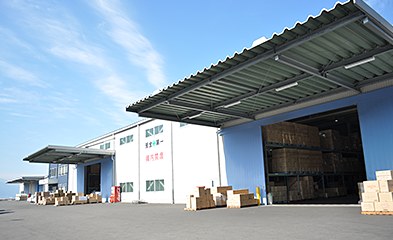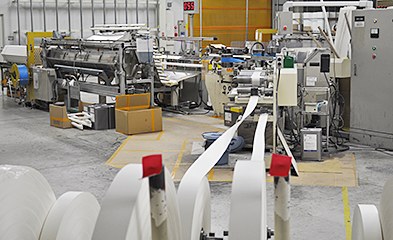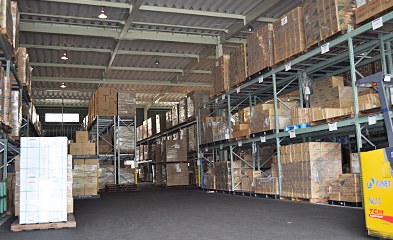 Name

AINET CO.,LTD.

Date of Establishment

August 1, 1990

Capital

57 million yen

Representative

Toyomasa Hattori, Chief Executive Officer

Fiscal year

July 1 through June 30

Address

〒799-0112
150-11, Yamadaiotsu, Kinsei-cho, Shikokuchuo-city, Ehime 799-0112, Japan


Contact

TEL:0896-56-3310
FAX:0896-56-3318

Employees

17名

Business Area

Joint delivery logistics industry, Warehouse management,Paper processing industry, Raw materials for sale, Retail product

Associated Company

I'm Corporation Co.,Ltd. , IZUMI PAPER MFG CO.,LTD., ITOMAN Co.,Ltd., Ehime Pulp Cooperative, OTAKA PAPER MFG CO.,LTD., HATTORI PAPER MFG Co.,Ltd., FUKUDA PAPER MFG CO.,LTD., MARUISHI PAPER MFG CO.,LTD., Yawatahama Paper Industry Co.,Ltd.
HISTORY
1990
1990 August
Established AINET CO.,LTD.
Capital : 26 million yen
1994 March
Started warehouse management.
1995 March
Capital increased.
Capital :38 million yen
2000
2002 May
Started paper core producing.
Established the paper core manufacturing plant.
2007 October
Relocated the head office and plant.
Capital increased.
Capital :57 million yen
2010
2014 February
Installed solar panels on the office building roof.
Started solar power business.